Virtual Walk to Norge 2020


Since the Convention in 2020 for Ringsaker, Norway was cancelled, we exercised our way to Norway. The results for the Virtual Walk to Norway showed it to be a popular activity. Many members jumped at the chance to participate! Many people committed to a healthier lifestyle through exercise. With restrictions placed on many of us, the challenge provided motivation for many members. Many participants earned sports medals for their efforts, too. Personal certificates were made for all members no matter the mileage they charted. The certificates were mailed to each lodge's president for awarding. In addition, the power point slide show which was created for this activity is posted in the Photo Gallery.

A total of 146 District 5 members participated in this activity. Congratulations to all who participated. Enjoy a healthy 2021!
Lodges and those reporting totals that I have are the following:

Polar Star Lodge Montgomery, IL walked 13,155 miles
Vennelag Lodge Mt, Horeb, WI logged 27,852 miles
Wergeland Lodge LaCrosse, WI had 9,981 miles
Mandt Lodge Stoughton, WI
Norse Valley Lodge Appleton, WI
Nordkap Lodge Farmington Hills, MI walked 10,817 miles
Valkyrien Lodge Woodville, WI had 6,526 miles
Grønnvik Lodge Green Bay, WI logged 4,776 miles
Edvard Grieg Lodge Cincinnati, OH walked 5,268 miles
Valhall Lodge Rockford, IL logged in 3,575 mi
Askeladden Lodge Kalamazoo, MI walked 2,813 mi
Fall 2020 Sports and Recreation Committee Report
Audrey Severson, D5 Sports & Recreation Director
apseverson@gmail.com
I am the newly elected Sports and Recreation Director. I live in Ellsworth, Wisconsin and belong to the Valkyrien Lodge in Woodville, WI. Here is a few items we discussed at our Fall Board Meeting.
A
new Sports Medal
named the
Sports Hero Pin or Idrettshellt became available in August
for a fifth medal after the Enamel Sports Medal in any sports category.
One must earn twice the points or mileage of the Enamel for this new medal
.
Also an
Outstanding Achievement Award medal or Hederspris
is available after someone has earned three enamel sport medals.
Bird Watchers
can submit their photos directly to the webmaster of District 5.
We can still do
the Virtual Pilgrimage online
which is on the International Sons of Norway website.
For those who want to continue keeping track of their walking, running or skiing, this route is from Oslo to Trondheim with info of sights along the way. A very interesting way to learn the history and geography of Norway.
Recognition would be at the lodge level.
---
Birding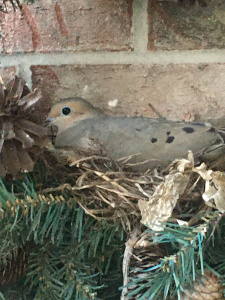 They're Baaaaaack!
Migratory birds of many species are winging their way back to or thru Wisconsin in search of summer breeding grounds. Just this week orioles and hummingbirds have made their presence known. During migration, they must stop to feed and rest at what are known as stopover sites, the bird equivalent of air B & Bs! Migratory birds, many weighing less than half an ounce, travel hundreds to thousands of miles to reach their desired destinations.
Knowing that many of our members are avid gardeners, the idea of watching their feathered friends has become second nature. Some birds are pollinators helping to enhance the beauty of the garden. Others are songbirds providing a melodious sound, many choosing either early morning or late afternoon for their calls.
Others can be heard sending out a mating call. Territorial displays can be seen between males of a species. If an established territory of a species exists, those birds that are migrating thru get the message that they are not welcomed and move on to establish their own area!
Some birds like the one shown here, the common mourning dove (Zenaida macroura) can be found nesting in trees or around one's home. Their objective is to blend into their surroundings. If you can see this picture in color, you will notice that the head and neck features of this bird are similarly colored to the bricks on the house. Tusen takk til Jon and Jane Grinde for sharing this photo from their home in Madison, WI.
I will be establishing a place for posting your bird photographs on the District 5 webpage:
www.sonsofnorway5.com
Please send your pictures to me for posting and include the species of bird in your picture. Since we have such a wide territory in District 5, we should get to enjoy an enormous about of bird species with the photos.
Do you have a tried and true method of attracting birds to your yard? Have you found a special mix to feed your hummingbirds or orioles? Please share it.
On the contrary, has a nuisance bird visited your home or yard? How have you encouraged it to move along to greener pastures?