Norwegian Ambassador Aas to Speak in Michigan
Gerald R. Ford Presidential Library & Museum
303 Pearl St NW, Grand Rapids, MI 49504

June 12 from 7:00pm - 8:15pm

Attendance is open to all.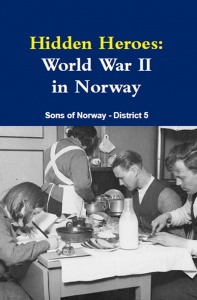 Masse Moro Youth Heritage Camp Fundraiser
Masse Moro is Sons of Norway's District 5 Norwegian Heritage youth summer camp. As a "tussen takk" for your donation, you can get the book "The Hero Next Door: World War II in Norway." These twenty eyewitness accounts told from the viewpoint of children and young adults were originally collected from Sons of Norway members by past District 5 Cultural Director, Jean Bittner.