---
District President's Letter December 2014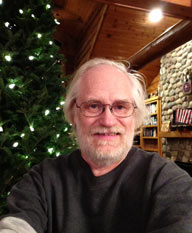 Kjaere Venner,

2016 Convention: Great news, Wednesday I signed the contract with Hotel Marshfield for our 2016 Convention. Now we can begin moving forward with plans for the convention.

Happy Thanksgiving: I hope everyone had a happy Thanksgiving. My wife and I spent ours in VA with our daughter and her husband, and our two grandchildren Heidi and Harrison. Our son Knut also came down from NYC. One highlight was Heidi's birthday party with a dozen 3 year olds.

Work: As many of you know my work is part time and varies from little to full time. This month I spent several days in Madison working at the university. I almost got to Idun's lodge meeting, and Stoughton's lodge meeting, but work was not going well, and I ended up working late.

Lodge Demos: Our lodge participated in an open house at the Marshfield library on Sunday November 16. Over 400 people dropped by, and we may have gotten one new member.

Conference Calls: I've wanted to try using telephone conferences to bring our board and lodges closer together, but I did not know how to implement this. Our three conference calls about our 2016 convention, aside from fulfilling our board resolution approving our convention site, did provide useful feedback and I hope kept everyone informed. So how did we do? Let me know what you thought about the conference calls, and whether we should use them again and under what circumstances.

Other districts are also exploring using conference calls. One district plans to skype into zone meetings with the district president. We could also try that or use facetime or google hang outs, so that I could spend a few minutes with zone meetings or even local lodge meetings without traveling long distances. Let me know if anyone wants to try this and we can test out our connections.

District Presidents Council, DPC: The DPC meets twice a year along with the International Board meeting. The fall DPC meeting was November 14 and 15 in Minneapolis. Each district presents a summary of their activities to the IB. I sent everyone a copy of our report earlier, and George put it up on our website. The DPC spends the two days discussing items of mutual interest, and interacts with the IB.

One item concerned bonding of district officers who sign checks. Sons of Norway has insurance to $10,000 to cover district and local officers, but for coverage of amounts over $10K each district board or local lodge will need to purchase additional coverage.

Another item the IB and staff talked about was lodge initiatives. There are several initiatives including 1) lodge improvements, 2) district recruiting, 3) lodge revitalization, and 4) new lodge starts. If a district or lodge incurs expenses under one of these topics, they may ask for reimbursement from the IB. If anyone wants more information, they can contact Linda Pederson.

The IB, the DPC, and committees participated in the ongoing strategic planning. At the international convention in August, the delegates were introduced to Sons of Norway strategic planning. The overall theme is the Sons of Norway is actually three parts of a whole: Fraternal (lodge activities), Financial (insurance and annuities), and Foundation (giving back to members). Most Sons of Norway members do not know how these different parts are interconnected. By promoting understanding of Sons of Norway, it is believed we will increase membership and make SofN stronger. To do this 4 committees were established: Cat 1 3F's, Cat 2 Leadership Recruitment, Cat 3 Lodge Programs, and Cat 4 Membership Structure. We participated in a workshop to plan the next actions for each of the committees or Categories. The results are: Cat 1 market the 3F's and create metrics, Cat 2 use technology to create short videos on leadership topics and place them on SofN website, Cat 3 Lodge Program Revitalization, and Cat 4 simplify dues structure. The committees will continue creating action plans and timelines.

Our VP Diane is knowledgeable about strategic planning. She will look at the SofN strategic planning and determine what is applicable to our district planning.

Another item consisted of a follow up to the nominating committee bylaw change approved at the International convention in August. The DPC chair asked me to explain what was meant by a metric to evaluate the board and candidates to the board. I created a metric based on our candidate application form, and presented it to the DPC. Then, when the DPC presented our district reports to the IB, I also presented this metric and evaluation to the IB. I did not know how it would be received, but it appeared that the IB was happy with the presentation. Our attorney said that this was a 'big deal' and that 'self evaluation like this would be well received by regulators.'

Board Visit: Both Cindy Olsen and Linda Pederson will be attending our spring board meeting. This will allow us to get an update on lodge initiatives and foundation work.

District Theme: The strategic planning at the IB level has come up with a theme for SofN, the 3F's. We as a district board have several plans to move the district forward, but I think we need to vocalize our plans with a theme. Based on VP Diane's presentation to our board at our October board meeting, I was wondering of 'Building Bridges' might be a reasonable theme for our two year board term until the next convention. Let me know what you think.
 Building Bridges:
Bygge Bridges:

Across time and space
(Viking Age to Scandinavian Immigrants to Present Day)
(From Norway to the USA and Canada)
Paa tvers av tid og rom,

 Across generations
(From Grandparents to their children to their grandchildren)
 Paa tvers av generasjoner,
 Betweens lodges
 mellom stuene,
 Between districts
 mellom distrikter,
December visits: I plan to visit Fosselyngen on December 6, and Norway Il on December 14. Send me an invitation if you want me to visit your zone meeting or lodge meeting.

Treasurer: Duane has been filling in as treasurer, but he will step down February 1. A new treasurer must come from the board, so if any officer or zone director is interested or willing to step into the position of treasurer, please let me know.

God Jul, Merry Christmas, Owen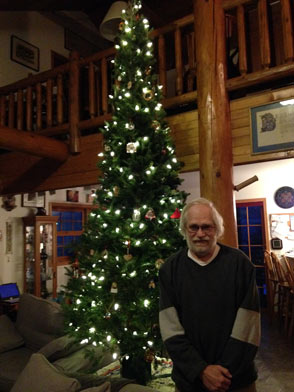 ---